Homemade flower-shaped brooch by satin ribbon
11-06-2019
Homemade flower-shaped brooch
It is not difficult to make a flower with a ribbon!
For girls, a beautiful brooch can add highlights to their wear and highlight their temperament. A tutorial on sharing a ribbon brooch is simple and beautiful. Just learn the basic petal method and it will be done very easily!~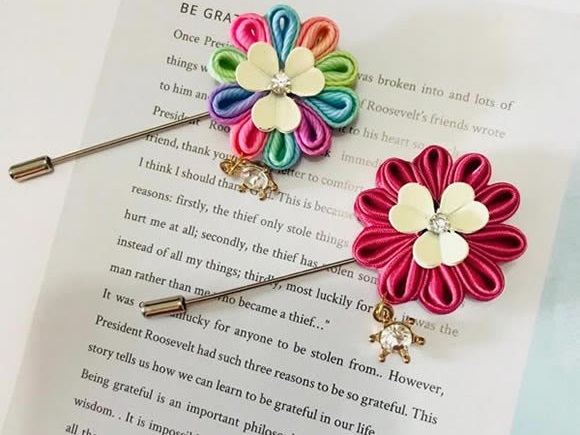 Material tools: square satin ribbon (side length 3.8cm) 10 pieces, flower disk, brooch, rhinestone pendant, non-woven cloth, scissors, tweezers, hot glue gun.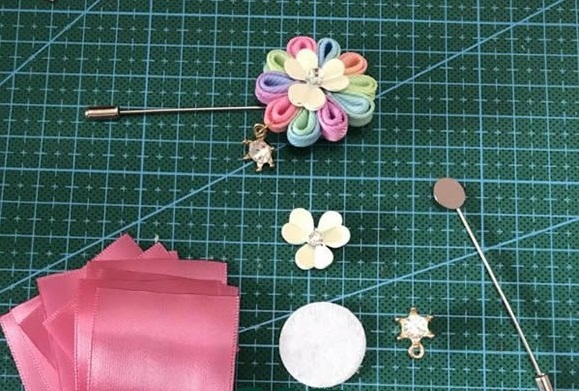 1. First take out a ribbon and fold it diagonally.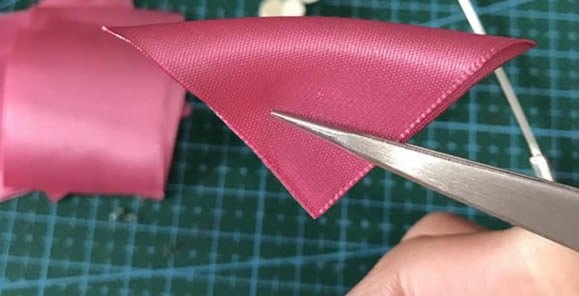 2. Fold the bottom corner up and beyond the top edge.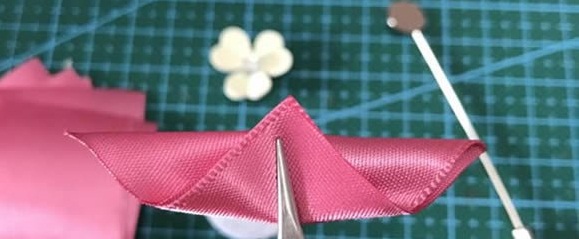 3. Turn over.

4. Fold the middle side down.

5. Turn it over again.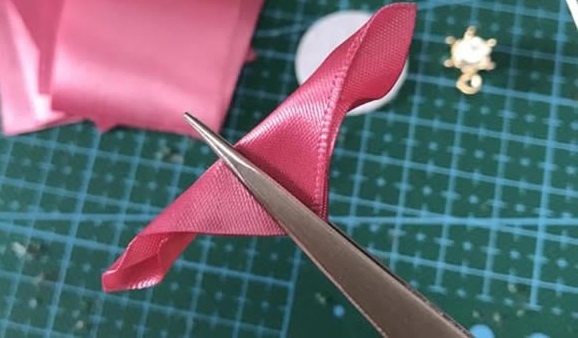 6. Fold it in half.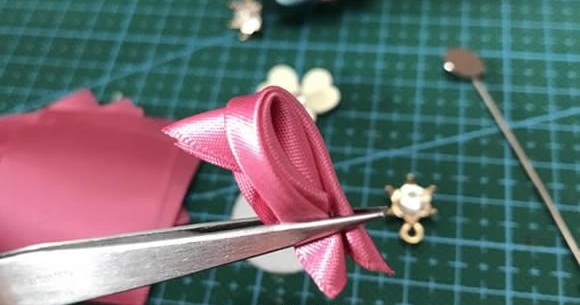 7. Cut out the extra parts below, use a lighter to burn it, and then stick it.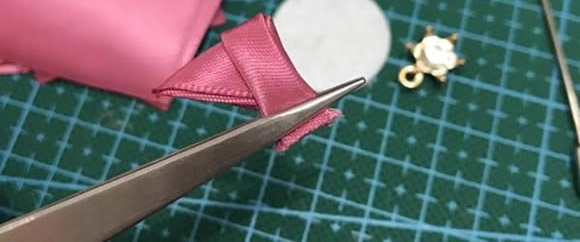 8. It should be like this after completion.

9. Finishing a little, a petal is finished.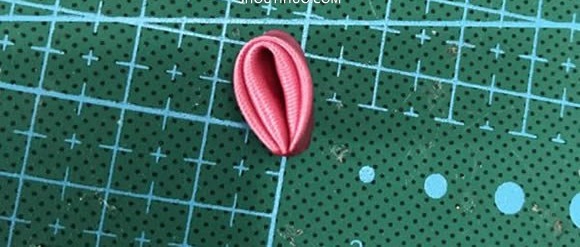 10. Repeat the above steps to make 10 petals.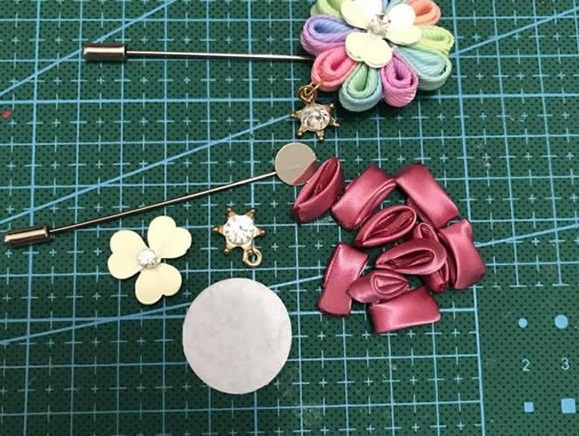 11. Glue the 10 petals with glue and put on the faceplate.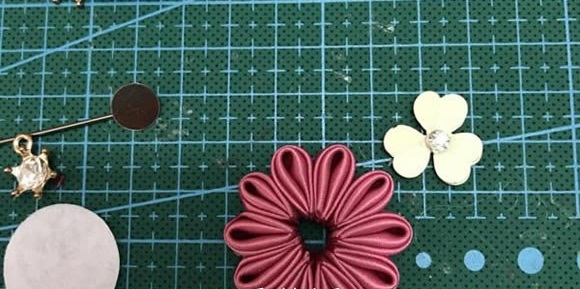 12. Finally, install the upper brooch and decoration, a beautiful flower brooch is complete~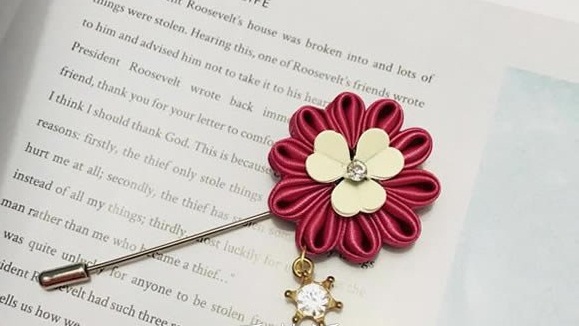 More ribbon material can used for brooch,such as satin ribbon,grosgrain ribbon,organza ribbon...
If you are interested in DIY,if you want to order ribbon or brooch,welcome to contact us! We are professional for these!
Rose flower brooch for women made by satin ribbon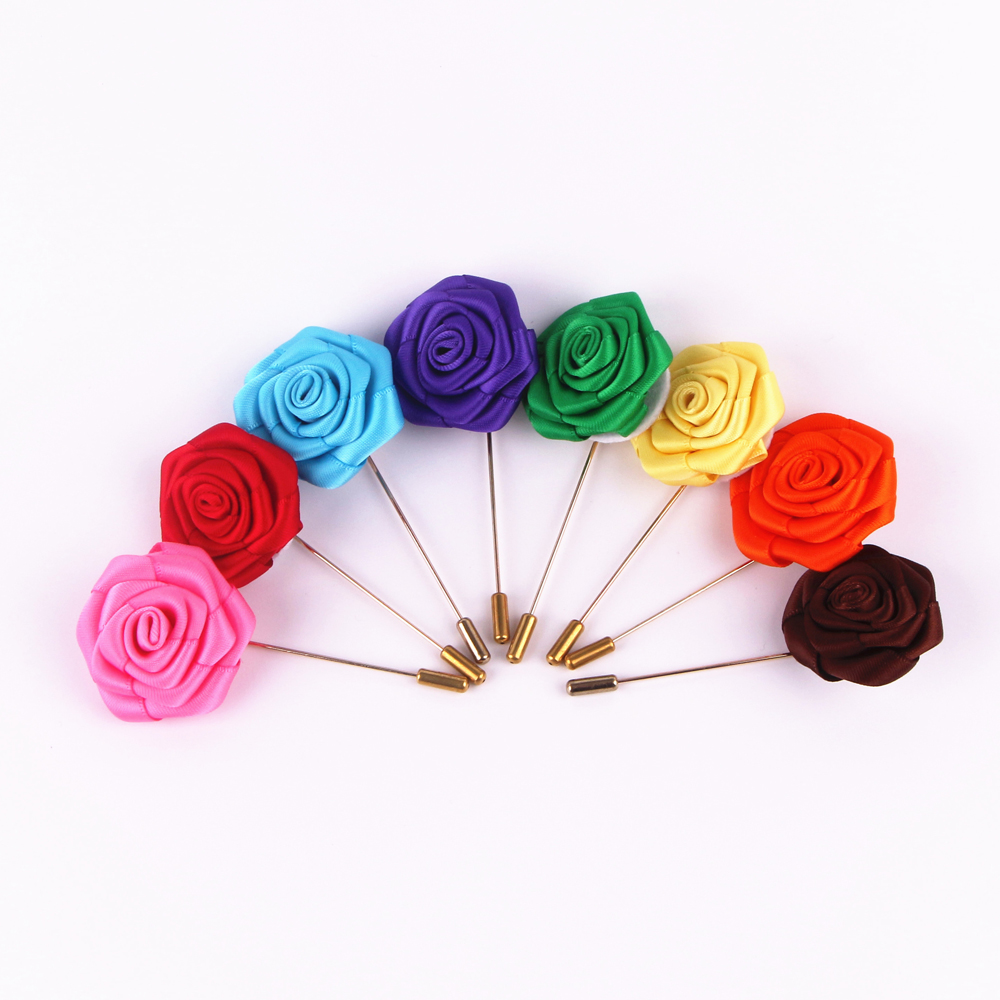 Flower brooch satin ribbon