New Year Holiday Notice
24-01-2019
New Year Holiday Notice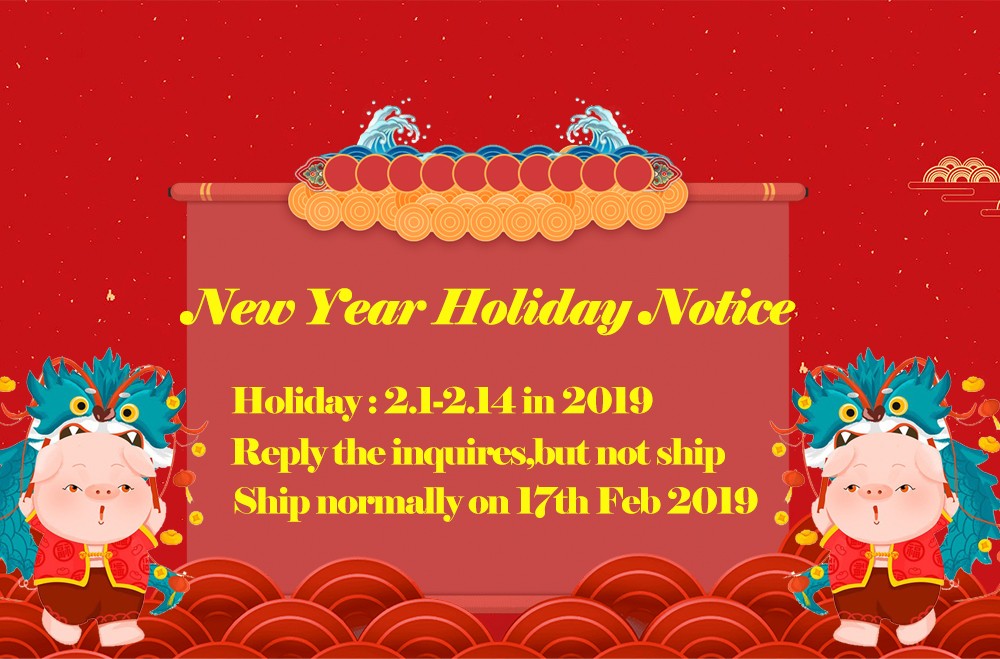 Chinese New Year is coming,people will go home to reunite.
We will hold Chinese New Year holiday from 1st to 14th Feb 2019.
During this time we will reply the inquires,but not ship.
If you have any questions,please leave a message.
We will ship normally on 17th Feb 2019.
Apologizing again for the inconvenience.
Bless Everyone here!
Happy New Year !